Strategy & Business Planning
As a management consultancy and marketing specialist, INSTYLE Productions supports you in sustainable strategy development and business planning. This business development begins with the holistic analysis of the current situation of your company and the development of a business plan with clear goals and tasks. Together with you, we define the short, medium and long-term corporate marketing goals for the expansion of your company's success.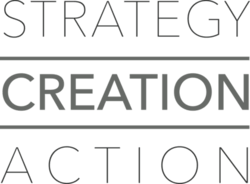 This is followed by the systematic further development of existing business areas, the search for new growth potential, the development of new market segments and the development of new business models. Detailed action plans to implement the strategy in day-to-day business.
We structure, moderate, optimise and establish the entire strategy process for you.
Important parts of the planning are benchmarking as an instrument of competitive analysis and brand positioning, which defines the strengths of your company in a customer-oriented way. Our comprehensive consulting services lay the foundation for the future success of your company through targeted measures. We are particularly focused on international marketing, which is implemented in a modular and target-group-oriented manner.
Are you looking for innovative approaches to the strategic orientation of your company?
An important step in business planning is brand analysis.
Find out more about how INSTYLE Productions does it!